Inspiring Youth Theatre Charitable Trust
Nelson Youth Theatre Company
"Inspiring the future through creativity"

NELSON'S ORIGINAL AWARD WINNING YOUTH THEATRE COMPANY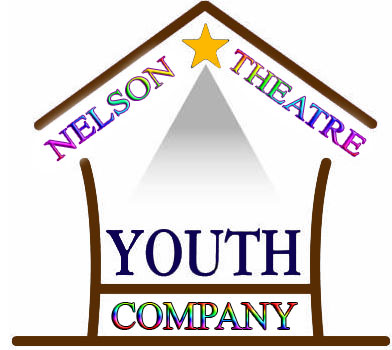 Dancing for a Cause - Nelson Hospice
This was a major fundraising event planned and executed by the Inspiring Youth Theatre Charitable Trust in co-operation with Nelson Hospice, involving a wide range of businesses and community groups in the Nelson region.
Held at the Trafalgar Centre in Nelson on May 26th 2018, this was a glamorous evening of entertainment along the lines of television's Dancing with the Stars, with eight local personalities being partnered with a trained ballroom dancer and trained in a specific dance style over a period of 10 weeks prior to the event.
The goal of the night was to raise as much money as possible to assist with the building of the new home for the Nelson Tasman Hospice, and our expectation was to raise somewhere between $50,000 and $100,000 through the event. There were several fundraising streams we used to try to accomplish this in a 100% voluntary capacity.
First, each contestant was required to open an individual Givealittle page and to fundraise through their own contacts a minimum of $2000 each. Eventually they raised a massive $58,000 through Givealittle alone.
Second, 40 corporate tables were arranged around the dance floor and a huge marketing effort went in to contacting local businesses to purchase these tables. Raising $45,000.
Third, the stadium seats at the Trafalgar Centre were marketed heavily through radio and print advertising, social media leading to a sellout 48 hours before the event, raising $23,000.
Fourth, more than 100 items with a face value of more than $8000 were offered at silent and live auctions on the night. A 3 night stay in a luxury holiday home in Kaiteriteri valued at $750 sold for $1500, an exclusive lunch for two at MP Nick Smith's home with Sir John Key sold for $800, but the most extraordinary sale of the night was a pair of Gucci sunglasses valued at $350. When the bidding got close to $1000, a dentist from Blenheim stood up and offered a deal - that she would pay $1000 for the glasses if every dentist and doctor in the stadium would stand with her and contribute $100 each. When totalled up, that pair of $350 sunglasses sold for $3200, and the total raised from all the auction items was a little over $12,000!
Fifth, A bar and canteen were set up and raised around $8,000.
Sixth, construction company Gibbons became our naming rights sponsor, bringing in an additional $10,000 to the catered table they had already bought to the event.
Seventh, the fact that this was a totally volunteer event helped maximise the profit to Hospice. Even our professional dance teacher donated her hundreds of teaching hours to the cause for free.
Eighth, the Nelson Tasman Hospice is such a hugely worthwhile cause that many businesses either gifted us the use of their gear or products for free or offered them at a huge discount. In several cases this amounted to several thousands of dollars being wiped from our costs.
Volunteers: Seven people, all but one of whom have full time jobs, formed the core group that created and ran the event, for several weeks expending 30-40 hours a week in volunteer work.
Later they were joined by another 70 volunteers and professional staff working for free in numerous areas such Front of House management, ticket sales, advertising and marketing, artwork design and creation, food preparation and serving, bar management and service, ushering, stage management, hair and makeup, and costume sourcing, in some areas amounting to dozens of hours over several weeks of intensely busy service.
One group that contributed enormously to the running of the event are the contestants' dance partners, all of them current or ex competitive ballroom dancers with specialist disciplines who gave up their time to be the partners of their respective contestants, and to help guide them from stumbling untrained 'normal' people into the highly complex technical field of competitive ballroom dancing. Their patience, enthusiasm and skills made a huge difference to the self-confidence of the contestants and allowed the dance teacher to bring everyone up to a suitably high standard in readiness for the big day.
Another group that early on we saw as underpinning everything we wanted to achieve were the kids and teens involved in Nelson Youth Theatre. This is an important part of Youth Theatre's outreach philosophy into our community, and we wanted our young people to be actively involved in assisting with the running of the event in some meaningful way.
This was achieved by having them perform 3 song and dance numbers from our recently completed production of The Phantom of the Opera, and more importantly, through every performer also acting as a table waiter for all the corporate tables throughout the event, being responsible for the set up of the tables, greeting guests at their table, serving the meal, clearing away empty plates, and finally packing up the table settings, chairs and tables at the conclusion of the event.
This saw 32 young people involved for a full 8 hours on the day, including setting up, serving and clearing away at their tables and performing for the biggest single audience of their lives!
Feedback on Dancing for a Cause from the Nelson Tasman Hospice CEO Frans Dellebeke:-

"The event has been a hugely positive one for us at Hospice on two fronts.

"Firstly, we are thankful for the money raised and donated to Hospice. This significant sum will make people's lives better by allowing us to build our new facility at Suffolk Rd, Stoke - a project which is already underway but which still has an approximately $1,850,000 funding shortfall which we are making up through fundraising.

"The new facility will allow us to continue to provide holistic care to patients in our communities with life-limiting conditions - and to their families. Patients, families and the public speak highly of hospice care and our aim is to go the extra mile for patients to make every moment count.

"Secondly, we were delighted to be involved in such a positive, community event that brought so many people together. It brought together not only leaders in our community - the eight local celebrity/personality contestants - but also brought together more than 1200 residents and visitors to Nelson/Tasman who were witness to a positive, professional, heartening spectacle.

"Such an event in our name reflects well on Nelson Tasman Hospice."

As a final footnote, Local surgeon Ros Pochin (dancing with ballroom dancer Anthony Hewson) won the competition with a spectacular Rumba, and was awarded the Gibbons Dancing for a Cause - Nelson Hospice Trophy, crafted for the event and gifted to us by members of the Nelson Woodworkers Guild, and once the final tally and accounting had been done, a total of just over $110,000 was raised and donated to Nelson Hospice.