Nelson Youth Theatre Company
"Inspiring the future through creativity"

NELSON'S ORIGINAL AWARD WINNING YOUTH THEATRE COMPANY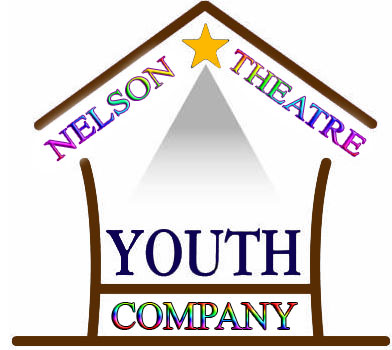 The Phantom of the Opera
Sun 8 Apr - Sat 21 Apr
The winner of seven Tony Awards, including Best Musical, The Phantom of the Opera has been seen by over 100 million people in 144 cities in 27 countries. The Phantom of the Opera is the longest-running show in Broadway history, still currently running in London and New York. In 2018, The Phantom of the Opera finally comes to Nelson!

The Phantom of the Opera tells the story of a masked figure who lurks beneath the catacombs of the Paris Opera House, exercising a reign of terror over all who inhabits it. He falls madly in love with an innocent young soprano, Christine and devotes himself to creating a new star by nurturing her extraordinary talents and by employing all of the devious methods at this command. Its sensational, smash hit score includes "Think of Me", "Angel of Music", "Music of the Night", "All I ask of You", "Masquerade" and the title song "Phantom of the Opera."

Following in the footsteps of sell out seasons of Les Misérables, Annie, the Sound of Music and many others, the Nelson Youth Theatre Company presents The Phantom of the Opera at the Theatre Royal Nelson in April 2018! Strictly limited season - don't miss it!
Aesop's Falables & Holy Moses!
Sun 15 Apr
Nelson Youth Theatre Company presents a double-bill with Aesop's Falables - a fun filled show suitable for the whole family and Holy Moses! A musical journey through plagues, the Passover, the Exodus and the Ten Commandments through clever lyrics and memorable music.
Alice in Wonderland Jr
Running as a matinee under The Phantom of the Opera
Travel down the rabbit hole and join Alice, one of literature's most beloved heroines, in her madcap adventures. Featuring updated songs from Disney's thrilling animated motion picture, Disney's Alice in Wonderland JR. is a fast-paced take on the classic tale.

The ever-curious Alice's journey begins innocently enough as she chases the White Rabbit. Her adventures become increasingly more strange as she races the Dodo Bird, gets tied up with Tweedle Dee and Tweedle Dum, raps with a bubble-blowing Caterpillar and beats the Queen of Hearts at her own game!